ZEE EMERGING TALENT CONTEST
Mount Litera Zee School of Muzaffarpur is conducting Emerging Talent Contest. The event will be at Ramdas Majhauli, Bochaha, NH-57, Darbhanga Road, Muzaffarpur.  Talanet Show to where any one can perform to be a Superstar.
Grand Finale on 19.02.2017
Singing Competition, Dancing Competition and Kalakriti "An Drawing and Painting Competition".
So, If you want to participate in the show and want to show your talent then its a very good platform. Apart from them Enjoy Free Passes to witness Live Shaktimaan.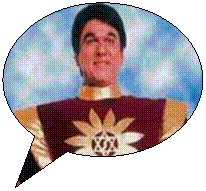 Here is the some lines the Editor of Muzaffarpurcity.com written few years back on his Blog : In my childhood, I witness the power of fictional world, how it emerged from a television my the real and original world and from stickers , copies, chocolates and Biscuits get rolled by the image Shaktimaan . Through WeChat, I will ask him to share or teach few teachings so that I would carry his powers to real world to eradicate the evils from the society. I will ask how he manages his mission to destroy the sin within people, not the sinned people. I will ask we generate the powers which lie inside his body in his seven chakras of Kundalini attained through meditation.