475 एकड़ जमीन कहां से देगी सरकार?
मुजफ्फरपुर वासियों हवाई जहाज उड़ने का सपना जो आप मुजफ्फरपुर से देख रहे हैं उसे भूल जाइए क्योंकि वह अपना ही है बस वह हकीकत कभी नहीं बन पाएगा क्योंकि आपके पास 475 एकड़ जमीन है ही नहीं सरकार कुछ भी कर ले उपलब्ध नहीं करा सकते क्योंकि आसपास काफी अतिक्रमण है बहुत सारा घर है सरकार के पास कोई प्लान नहीं है तो कैसे होगा बस आप ट्वीट करते रहिए कुछ मिलेगा नहीं आपको|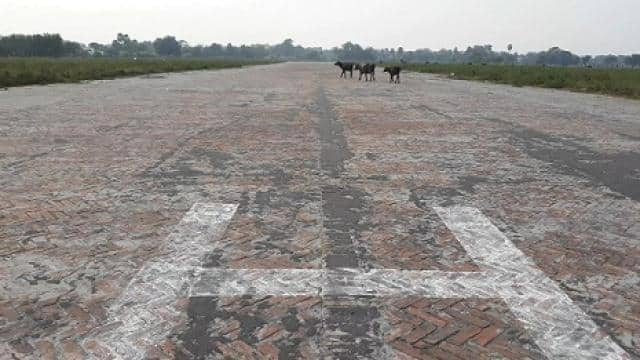 The Acquisition of Land to construct Airport in Muzaffarpur is a Big Challenge
It is not the first time when someone tried for land acquisition in Patahi, Muzaffarpur to build the airport.
Already in 2017, officials estimated the requirement of 475 acres of land to develop an airport in Patahi, Muzaffarpur. The cost of 475 acres of land acquisition at the circle rate was estimated at Rs 70 billion.
Thereafter, last October, the district administration sent a report to the Ministry of Civil Aviation.
In that letter, the administration said, at present, the Muzaffarpur Airport could have 1350 meters of the runway in the available land.
Also, further acquisition of land near the airport area is not possible. That's because the National Highway is present on one side of the Airport whereas on the other side a densely populated area is present.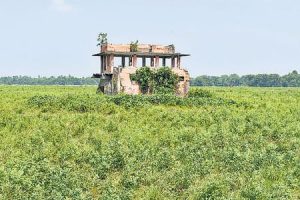 Hence, it is not possible to acquire further land for the Airport.
Currently, the Patahi Airport has 1200 meters of the runway on which large aircraft could not fly.
To fly large aircraft, the runway size should be 6,000 feet long.
So, if somehow the airport will able to get 600 more meters of land for the runway then no one stops to build it.
After explaining the center's plan, Mr. Scindia demands the below-mentioned resources to advance the air services in Bihar.
475 acres of land to develop an airport capable to handle A-320 Aircraft in Muzaffarpur.
50 acres of land to develop an airport in Purnia.
121 acres of land to develop an airport in Raxaul that will be capable to handle ATR-72 type aircrafts.
49.5 acres of land to extend the runway of Patna Airport.
78 acres of land to develop another civil enclave and install CAT-1 approach light system in Darbhanga airport.